Boston Lyric Opera recently took part in #ArtsMatterDay, a national advocacy effort that underscores why artists and their output matters.
Those of us who spend our lives working in the creative and performing arts might sometimes take for granted the purpose and power of art and its creation.
Whether it exists for the purposes of advocacy, healing, remembrance or simple beauty, the fact that art is all around us numbs us, just a little, to its profound impact. Even the most loyal subscribers, prolific composers, beautiful singers and athletic dancers among us can use a little reminder of what the arts do to impact our world.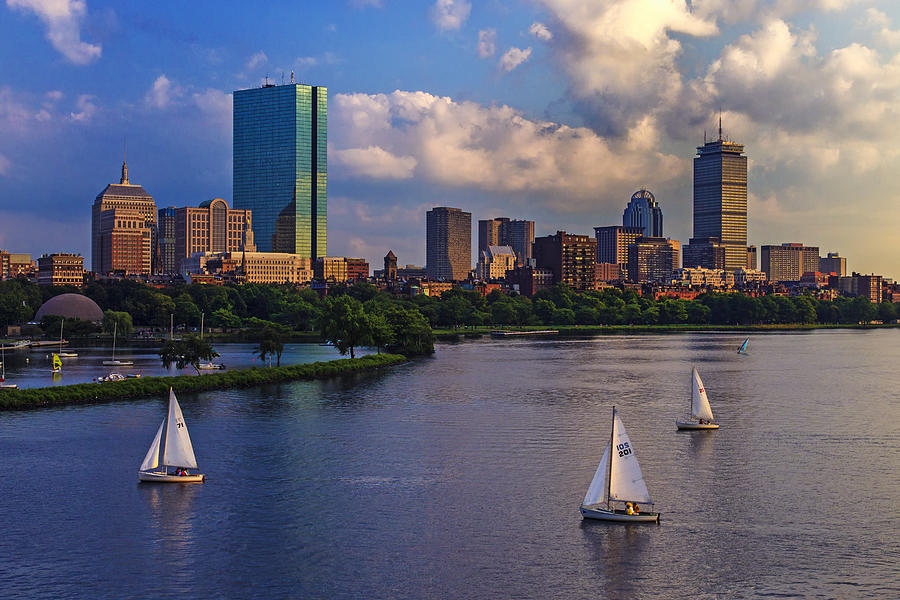 Who hasn't been moved by a beautiful piece of music or a singer with a magnificent voice? Why are people all over the world enamored by Monet, Picasso, O'Keeffe? Why do we return with our families, year after year, to The Nutcracker? The arts remind us we are human, and--through our participation with them--make us more so.
Culture and art make a society more livable … more a community. Boston's explosive growth could not have happened over the past decade without the kind of cultural glue that the arts provide.
Scores of studies in Massachusetts and across the country all say the same thing: collectively, the arts mean significant money for cities and towns of all sizes. Exposure to the arts strengthen problem solving and critical thinking skills in youth as a part of a robust education. And the arts provide a critical canvas, an opportunity for dialogue and sharing, across our communities.
As we wrap up celebrations of Opera Week, the industry-led advocacy that moves opera to the front of the appreciation line for a few days, I am reminded how lucky I am to work in opera. It starts with the core ingredients of music, singing, and movement. Add in the visual artistry of set, costume and lighting designers, the satisfying behind-the-scenes sweat that accompanies building and sewing and illuminating. It's a potent recipe for some of the most thrilling moments you'll ever spend in a theater.
The next time you're out for a walk, on your way to dinner, or rushing to get to a meeting, take a moment to notice the art all around you: the lovingly restored home down the block; the subway busker whose violin skills catch your ear and make you look up from your phone; the community mural that young hands painted to commemorate a hero, or to celebrate their hometown.
Art Matters every day. Every week is Opera Week. All we have to do is take time to see it.
Esther Nelson
Stanford Calderwood General & Artistic Director
Images, top to bottom: Boston Skyline by Rick Berk; Frederick Douglass mural in Roxbury, painted by the Mayor's Mural Crew.